by Gabriel Brodbar, NYU Professor of Social Entrpeneurialship
"Verity distinguishes itself on so many fronts, but it is their deep understanding across platforms and the ability to execute that separates them from other firms. Michelle's deep expertise is not just in the mechanics of all things related to e-commence and marketing; she also has catalytic insights into the craft and psychology of shaping and delivering messages and stories for maximum impact. Her measure of success is always results, result and results, and she is relentless in making sure they are achieved. Moreover, she over delivers time and again, and is a real pleasure to work with."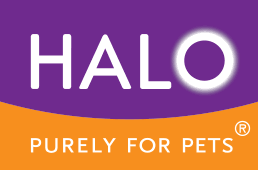 David Yatsulka, Vice President, Halo Purely for Pets 
"Michelle has been an outstanding strategic partner, helping Halo with highly creative and effective marketing programs. I would always welcome the opportunity to work with her!"

John Lamb, Chief Marketing Officer , ELO
"Michelle combines a dynamic balance of energy with creative thinking and sound judgement to achieve exceptional results. Her analytical insights have provided invaluable opportunities for digital improvement and earned Verity Marketing a continued digital role with Elo. Michelle has a deep understanding of the Web and a will and desire to achieve both personal and corporate objectives. Michelle is a pleasure to work with."

Charles Lee, Sr. IT Architect Canon USA
"I have worked with Michelle for over 15 years now in the Internet Marketing Strategy and Execution space. We met at Canon where she was brought in to develop Canon's first eCommerce strategy through acquisition to database marketing and retention efforts. Wow! We knew she had talent but she continued to impress us with her well thought out innovation in the space. She delivers complete concepts, understands scoping and is a master at doing it, teaching it and perfecting it. Working with Michelle is a pleasure and she is always pushing the bar to do new things and further build loyalty in the customers she is engaging with. I highly recommend her for strategy development to push your business to new heights."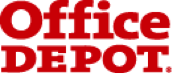 by Amit Mitra, Vice President Direct Response
"Very smart business that "gets it" immediately and is then driven to execute whatever the plans or strategy might be. Understands technology and its use in the online space. She is not only an expert at all aspects of online and catalog marketing but she also understands and has executed customer retention management techniques many, many times. If you want to raise your online and catalog sales quickly, Michelle is the right person for you.

Jessica Pineda, CEO Bird Talk Magazine
"When I want the latest on SEO and marketing research, there's only one person I trust: Michelle Williams of Verity Marketing Solutions. Her knowledge and skill has made me a better copywriter and to create better content for my clients. Don't have time to learn the latest about SEO or the newest marketing tools? Looking for a marketing consultant that will take your business to the next level? Then Michelle is for you. Michelle understands all aspects of marketing, SEO and branding, and uses data-driven research and tools to help you get the most ROI. Let her grow your business with proven marketing techniques — you can't go wrong!"

Sheri Feinberg, CEO Printex Printing and Graphics
"I have been working with Michelle for several months now. She is my fifth digital marketing consultant in six years. I have had horrible experiences with other digital marketing consultants and I have to say Michelle is by far the best I have had to date. Her attention to detail is superb and her knowledge for trends and data analysis is second to none. I highly recommend Michelle whether you need a website built, managed, maintained or reviewed. Her knowledge on SEO is awesome. She takes great pride and passion in anything she tackles. She goes above and beyond which is hard to find in this business environment. She really cares and it shows in everything she does."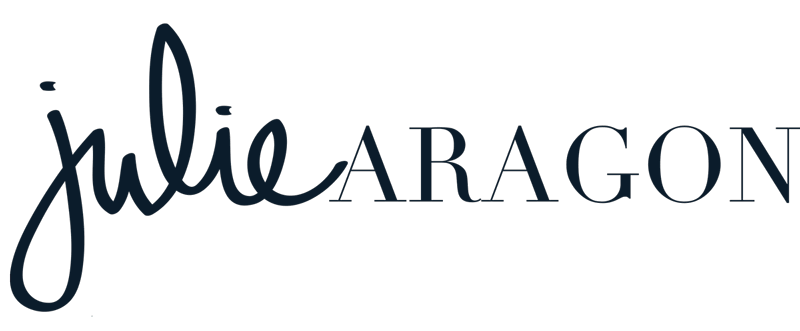 Julie Aragon, President & CEO Julie Aragon Lending Team
"I found Verity Marketing and wow, I am glad I did! Michelle created a game plan and focused on niche campaign opportunities in my local community. She's a wiz at direct marketing and digital advertising. I think she eats and sleep data. ;) She helped with my Facebook marketing and retargeting strategy which outperformed the last guy who just took my money and never delivered tangible results. One thing I appreciate is her eye on the dollar. She's always looking out finding ways to save me money and who doesn't love that? She and her team put their all into the campaigns they create while taking the time to explain the process and breakdown the data so it was easy to understand. I'd highly recommend Michelle and her team "

by Terri Skitch, Sr. Internet Marketing Manager
"Canon brought Michelle in to increase eCommerce sales for the consumer printer division and due to the significant sales increase above goal and operational efficiency, Canon recruited her to build a new corporate website for all consumer product lines including cameras, printers, scanners, video, binoculars, projectors, calculators and service/support."

by Terri Skitch, PIH Internet Marketing Manager
"Verity Marketing Solutions literally put us on the map! We could not get our hospital to show up on Google maps. All the post cards, ID verification's, G+ account tie and complaints couldn't get this changed. Somehow Michelle managed to get this done in short order and really made it seem easy. Thank You!"
              by Bethany Michaels, Social Media Manager
"If I had to sum up Michelle's expertise in one word, it would be: powerful. I had the pleasure of working with her on a social media strategy initiative for a top home renovation company in Orange County. Michelle took our very unorganized ideas and streamlined them into a concise and effective campaign, resulting in online follower growth, new leads, and increased engagement across major social media platforms. She is also an expert in SEO, PPC, print advertising, and was able to provide detailed analytics with a competitive marketing analysis. She is an absolute pleasure to work with and I highly recommend her professional services to anyone ready to take their business to the next level. "

by Jill Gainer, Media Director at HughesLeahyKarlovic
"As a brand marketer, it's important to reach consumers at the point of decision making. Michelle Williams made it happen! Michelle walked me through all of the key milestones for our project, and I always knew that things would happen when and how they were supposed to. I described our desired outcome and she was able to strategically design a program that worked. The knowledge and expertise that she applied to our project made it a success, and in addition, she was a true pleasure to work with from start to finish. I hope that we have the opportunity to work together in the future. She'd be an asset to any organization."

by Greg Beddor, Webfu SEO Consultant
"Affiliate Marketing, Facebook, Twitter, Adwords, Website Ranking, Analytics & Search Engine Optimization: Michelle is a seasoned internet marketing professional who is extremely knowledgeable in all facets of online marketing. She's fun to work with too!"

by Joby Gutierrez, Owner, Fitness Coaching
"Michelle came in to assist with site optimization and digital marketing. Since working with us, she has managed to increase site referrals by 24%. In addition, she provides analytics to back up everything provided to Team FC. She has clearly shined a light on opportunities and increased Team FCs visibility in search engines."
All Ad Agency Endorsements provided by clients are quotes summarized from thank you notes and LinkedIn endorsements. To see Verity Marketing Solutions LinkedIn page, click here.