by Terri Skitch, Sr. Internet Marketing Manager
"Canon brought Michelle in to increase eCommerce sales for the consumer printer division and due to the significant sales increase above goal and operational efficiency, Canon recruited her to build a new corporate website for all consumer product lines including cameras, printers, scanners, video, binoculars, projectors, calculators and service/support."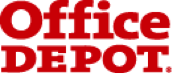 by Amit Mitra, Vice President Direct Response
"Very smart business that "gets it" immediately and is then driven to execute whatever the plans or strategy might be. Understands technology and its use in the online space. She is not only an expert at all aspects of online and catalog marketing but she also understands and has executed customer retention management techniques many, many times. If you want to raise your online and catalog sales quickly, Michelle is the right person for you.

by Terri Skitch, Internet Marketing Manager
"Verity Marketing Solutions literally put us on the map! We could not get our hospital to show up on Google maps. All the post cards, ID verification's, G+ account tie and complaints couldn't get this changed. Somehow Michelle managed to get this done in short order and really made it seem easy. Thank You!"
by Bethany Michaels, Social Media Manager
"If I had to sum up Michelle's expertise in one word, it would be: powerful. I had the pleasure of working with her on a social media strategy initiative for a top home renovation company in Orange County. Michelle took our very unorganized ideas and streamlined them into a concise and effective campaign, resulting in online follower growth, new leads, and increased engagement across major social media platforms. She is also an expert in SEO, PPC, print advertising, and was able to provide detailed analytics with a competitive marketing analysis. She is an absolute pleasure to work with and I highly recommend her professional services to anyone ready to take their business to the next level. "

by Jill Gainer, Media Director at HughesLeahyKarlovic
"As a brand marketer, it's important to reach consumers at the point of decision making. Michelle Williams made it happen! Michelle walked me through all of the key milestones for our project, and I always knew that things would happen when and how they were supposed to. I described our desired outcome and she was able to strategically design a program that worked. The knowledge and expertise that she applied to our project made it a success, and in addition, she was a true pleasure to work with from start to finish. I hope that we have the opportunity to work together in the future. She'd be an asset to any organization."

by Greg Beddor, Webfu SEO Consultant
"Affiliate Marketing, Facebook, Twitter, Adwords, Website Ranking, Analytics & Search Engine Optimization: Michelle is a seasoned internet marketing professional who is extremely knowledgeable in all facets of online marketing. She's fun to work with too!"

by Joby Gutierrez, Owner, Fitness Coaching
"Michelle came in to assist with site optimization and digital marketing. Since working with us, she has managed to increase site referrals by 24%. In addition, she provides analytics to back up everything provided to Team FC. She has clearly shined a light on opportunities and increased Team FCs visibility in search engines."
All Ad Agency Endorsements provided by clients are quotes summarized from thank you notes and LinkedIn endorsements. To see Verity Marketing Solutions LinkedIn page, click here.